Meet the dedicated
Bike East Bay Team!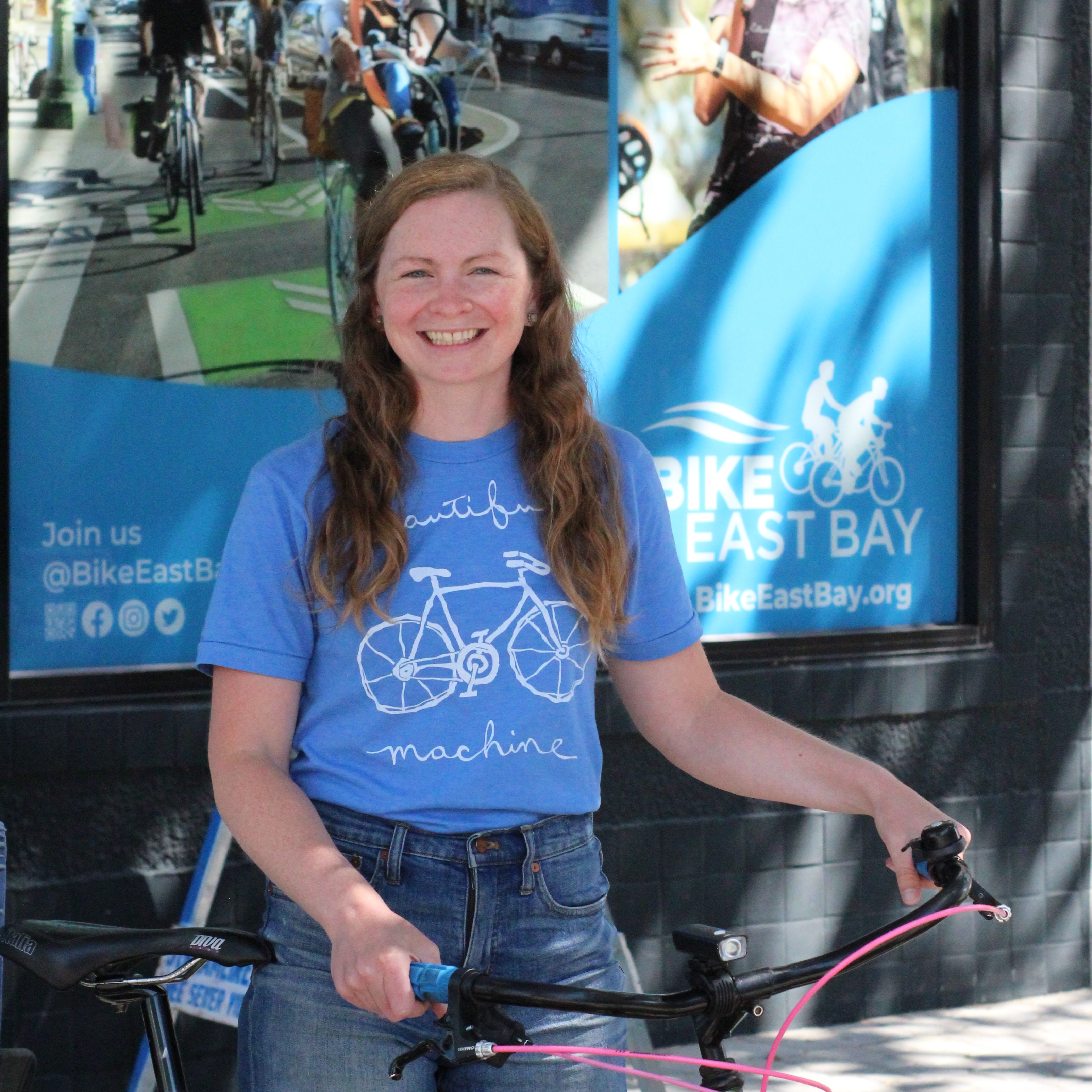 Co-Executive Director of People and Operations
Jill Holloway (she/her) joined Bike East Bay as the Operations Director in June 2021 and oversees finance, human resources, contracting, and operations for the organization. She stepped into the role of Co-Executive Director of People and Operations at the end of 2022. Her background is in environmental engineering and she previously owned a zero-waste business in Oakland. She graduated with an 
MBA
 from 
UC
 Davis in 2018. Since moving from Pennsylvania to Davis in 2013 her appreciation for biking and advocacy for safer streets has continuously grown and she is thrilled to be part of the movement that Bike East Bay is building. Contact Jill at:
Jill@BikeEastBay.org
Need to contact a member of our team?
Join the Bike
East Bay TEam
Volunteer or join

the team
Bike East Bay is proud of our positive and supportive workplace. We care deeply about each other as co-workers and as full people. Transportation justice is an essential part of our work as bicycle advocates and we are committed to working for equity and social justice. By sharing leadership, supporting each other through challenges, and loudly celebrating our successes, we are stronger as individuals, as an organization, and as a community.

Bike East Bay is committed to providing equal employment opportunity for all persons regardless of race, color, religion, national origin, marital status, political affiliation, sexual orientation or gender identity, disability, sex or age.