NEW BICYCLE BRIDGES ARE ON THE WAY AROUND THE EAST BAY, TO BOTH ENHANCE CONNECTIVITY BETWEEN OUR GEOGRAPHIES AS WELL AS RECONNECT COMMUNITIES THAT HAVE LONG BEEN BISECTED BY INFRASTRUCTURE BARRIERS.
Join us at these ribbon cuttings and rides as part of our Bridging the Bay campaign, to celebrate these facilities and advocate for more.

Learn more and let us know you are coming by registering for the events at the links below, and sign up for our notification list to receive updates.
Hwy 4 Mokelumne Bridge Opening
Antioch to Brentwood
15 mile loop
Saturday, Sept 30
10am-1pm
New date/time TBD
I-80 Gilman Bridge Opening
Berkeley
5 mile loop
Tuesday, Oct 5
9am-11am

 

New date/time TBD
Richmond-San Rafael Bridge
A bicycle and pedestrian path on the Richmond-San Rafael Bridge has been in the works for decades. Throughout this project, Bike East Bay and our local partners including Rich City Rides pushed for more: We won an additional $500k for bike lane and trail improvements, plus better ferry service and new bikeways to connect Richmond neighborhoods to the bridge, the waterfront, ferry service, and one another.
The bridge path opened in 2019 after years of relentless advocacy, but it remains under attack from some who want to convert it to a car lane instead. Celebrate the 4-year anniversary of this pathway with us in November 2023, and sign up for action alerts to learn how you can help us fight to keep it.
The Bay Bridge
The Bay Bridge is among the most well-known symbols of the Bay Area, and you can bike on it! Well… half of it. Named after one of Bike East Bay's founders, Alexander Zuckermann, the Bay Bridge East Span bike path is a beautiful ride, but the remainder of the trip from Treasure Island to San Francisco remains inaccessible.
Since it opened in 2013, over a million people have enjoyed walking and bicycling on the popular "people path" extending from Oakland/Emeryville. Bike East Bay worked with Caltrans, the Metropolitan Transportation Commission (MTC), and the San Francisco County Transportation Authority to ensure completion of the bike path to Yerba Buena/Treasure Islands and safety improvements on the island.
As the pathway nears its 10th anniversary on Labor Day 2023, we also are working with these agencies on designs for the Bay Bridge West Span Pathway, and building a connection from West Oakland residential neighborhoods to the new East Span people path.
Oakland-Alameda Estuary Bridge
Still very much in development, this proposal would span just 1000 feet between Oakland's Jack London Square and the western end of Alameda, eliminating a 7-mile bike detour for anyone understandably deterred by the substandard 4-foot wide walkway through the noisy and dirty Posey Tube. But it would also need to be designed to accommodate frequent Coast Guard and other boat traffic underneath, raising the cost significantly.
In the meantime a short-hop water taxi pilot will be launched sometime in 2023 or 2024 to test the demand and hopefully raise awareness and support for the bridge project
Our built infrastructure creates many barriers for walking and biking, but among the most destructive are freeways that were cut through existing neighborhoods, displacing residents and bisecting communities. Impermeable freeways also create barriers for people to access natural spaces and enjoy a major part of what makes the Bay Area so special.
Several new bicycle and pedestrian bridges are coming soon to help overcome these barriers, including the Mokelumne Trail bridge over Hwy 4 connecting between Antioch and Brentwood, and the Bancroft Ave bridge over I-80 in Berkeley connecting the the Bay Trail, both under construction now for completion later in 2023.
In development are additional bridges over I-80 to the Bay Trail at Ashby Ave in Emeryville, the West Oakland Link bridge over 880 along W Grand Ave, and the Sabercat Trail bridge over 680 in Fremont, all of which are in the planning stages with construction timelines dependent on funding.
Three new bike/walk bridges along the Iron Horse Trail will take users up and over otherwise wide and imposing roadways. These include a bridge at Dublin Boulevard in Dublin, in construction now with expected completion in 2023, a bridge at Bollinger Canyon Road in San Ramon, expected to break ground in Spring 2023, and another bridge at Crow Canyon Road in San Ramon, to start construction in a future year.
Another trail bridge is also in the planning stage for the Richmond Greenway crossing of 23rd Street and the Amtrak/BART tracks, closing the last gap to create a continuous trail and protected bikeway connection between central Berkeley and Point Richmond. This bridge was the top priority identified in Richmond's 2023 bicycle and pedestrian plan update, and will join together the two halves of the Greenway as well as the neighbors on each side.
Join our Advocacy Mailing List
Stay updated on each campaign by indicating your interests below!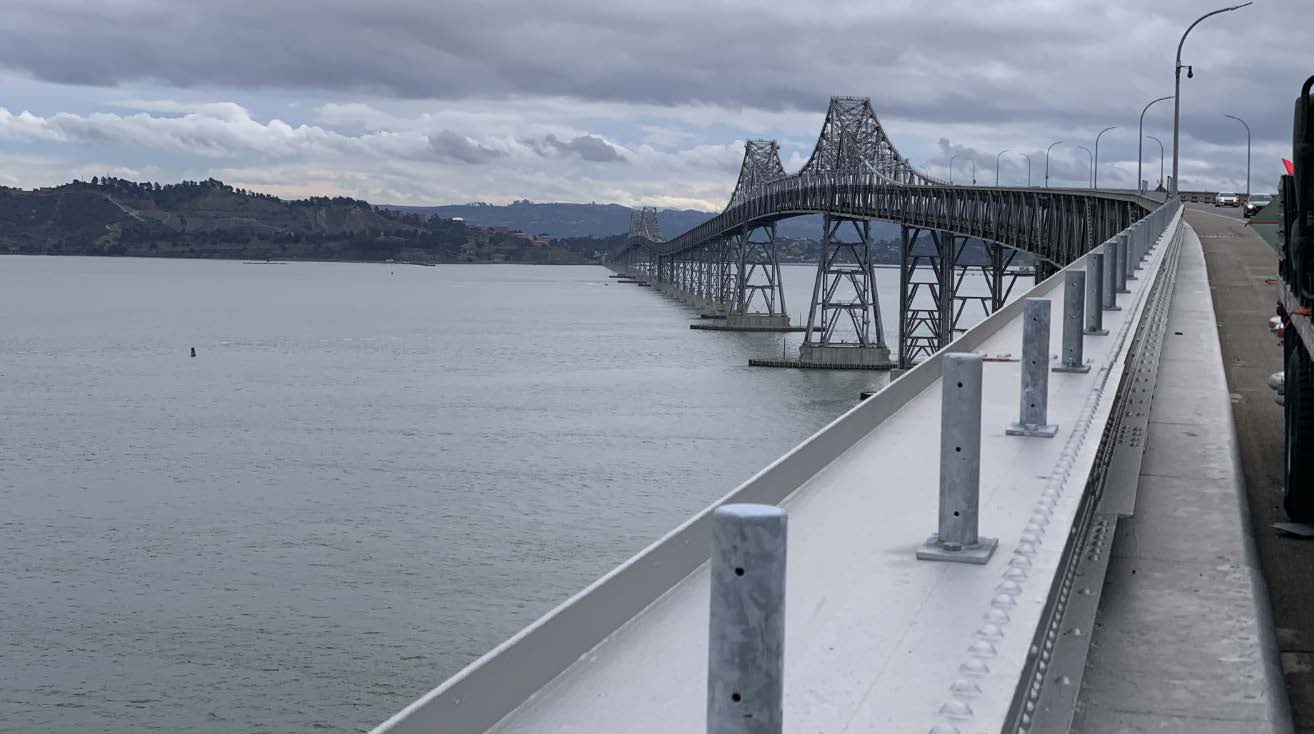 The 4-year pathway pilot comes to an end in November 2023. What's next?
Read More »