Do you rely on your bike and want to make sure it stays efficient and safe? Would you like to go on a long ride but are afraid of having your bike break down far from any bike shops or transit stops? Never fear, lots of the Bike East Bay-supporting bike shops offer basic mechanics and maintenance classes, many of them for free! Check out our list below to find one in your area, and contact that shop directly for more details.
BikeMobile
The BikeMobile is a free, mobile bike repair service that is available for events in both Alameda and Contra Costa Counties. To see their full schedule or request a BikeMobile visit for your community event, go to BikeMobile.org. Free fix-a-flat or other basic bike maintenance workshops can also be provided on site to youth and adults.
Fix-a-Flat Instructions
Check out a step-by-step flat tire tutorial below (illustrations by Sally Carson), or click here to download the postcard and help us distribute.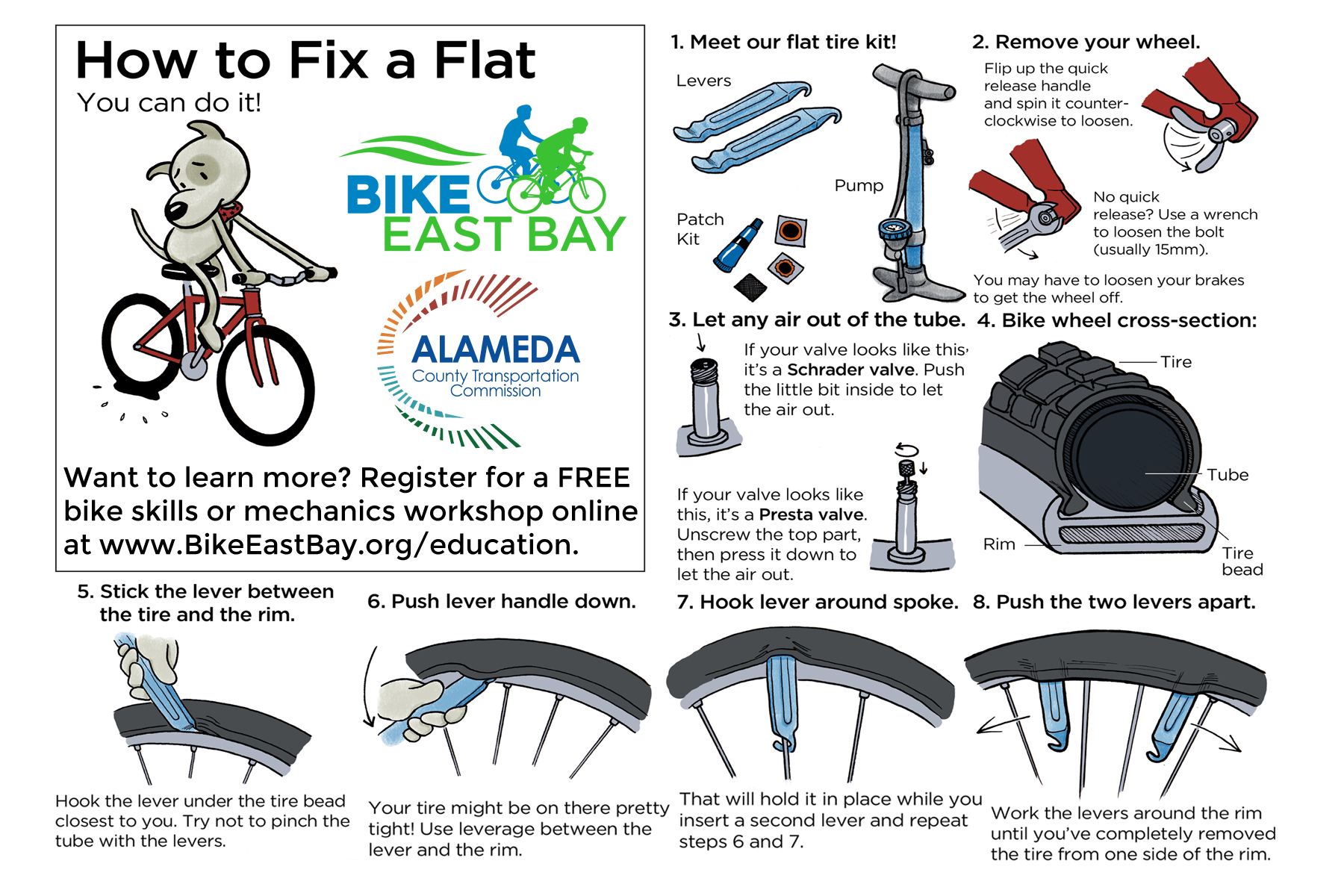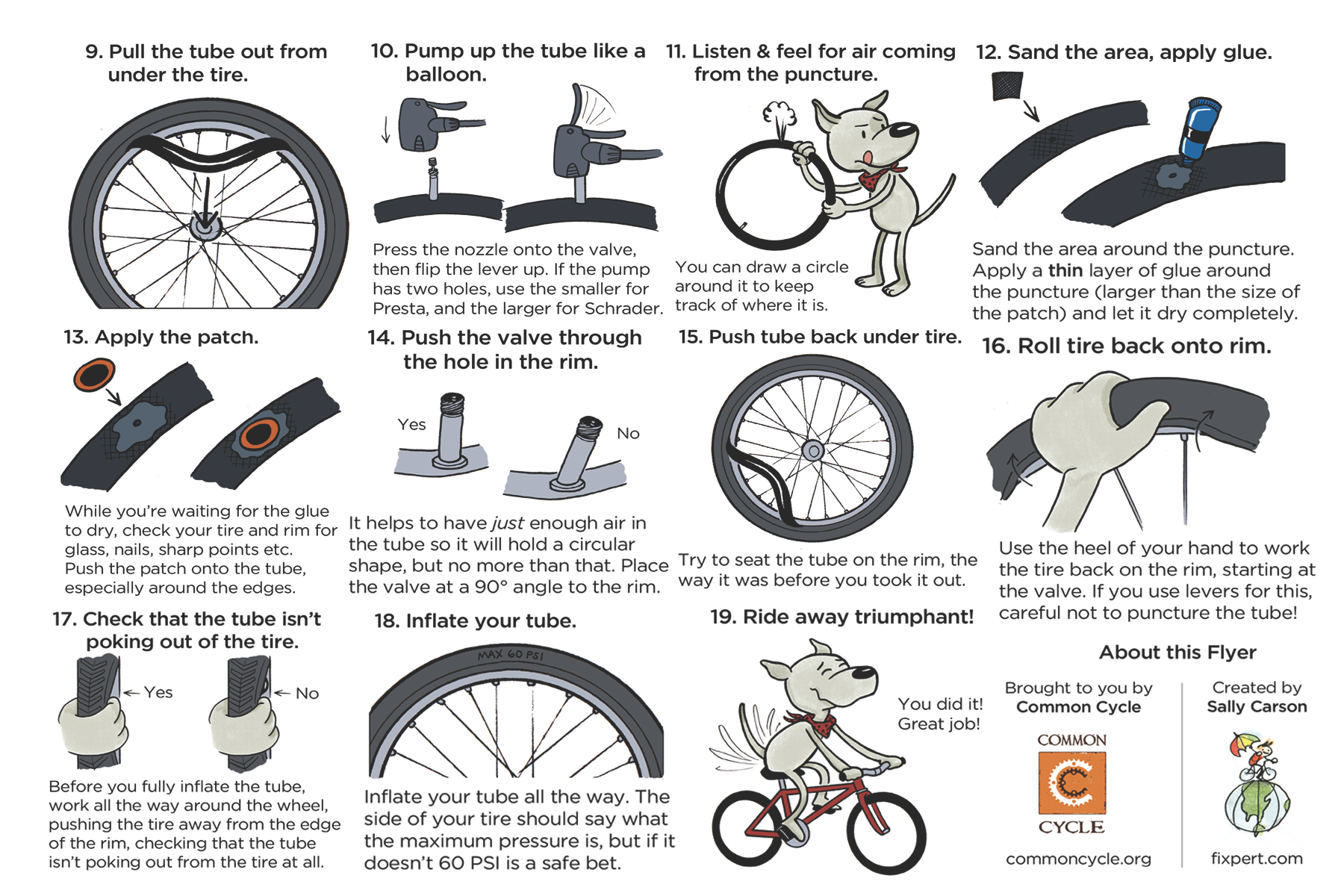 Here's a video tutorial from Binky Brown: