Getting around the Bay Area can be no sweat (literally) when you combine biking and transit for longer trips.
Every agency listed here offers some type of bike access, and for no additional charge beyond the regular ticket price!
East Bay Transit

Transbay Travel

Bike Parking
East Bay Bike/Transit Options:
A combination of biking and transit is a great option for longer commutes.
BART: You can take your bike on BART any time, even during commute hours! However, the following rules apply:
Do not board with your bike on any of the first three cars during rush hour (7-9am and 4:30-6:30pm), and never in the first car even during non-commute hours. (Folding bikes exempt)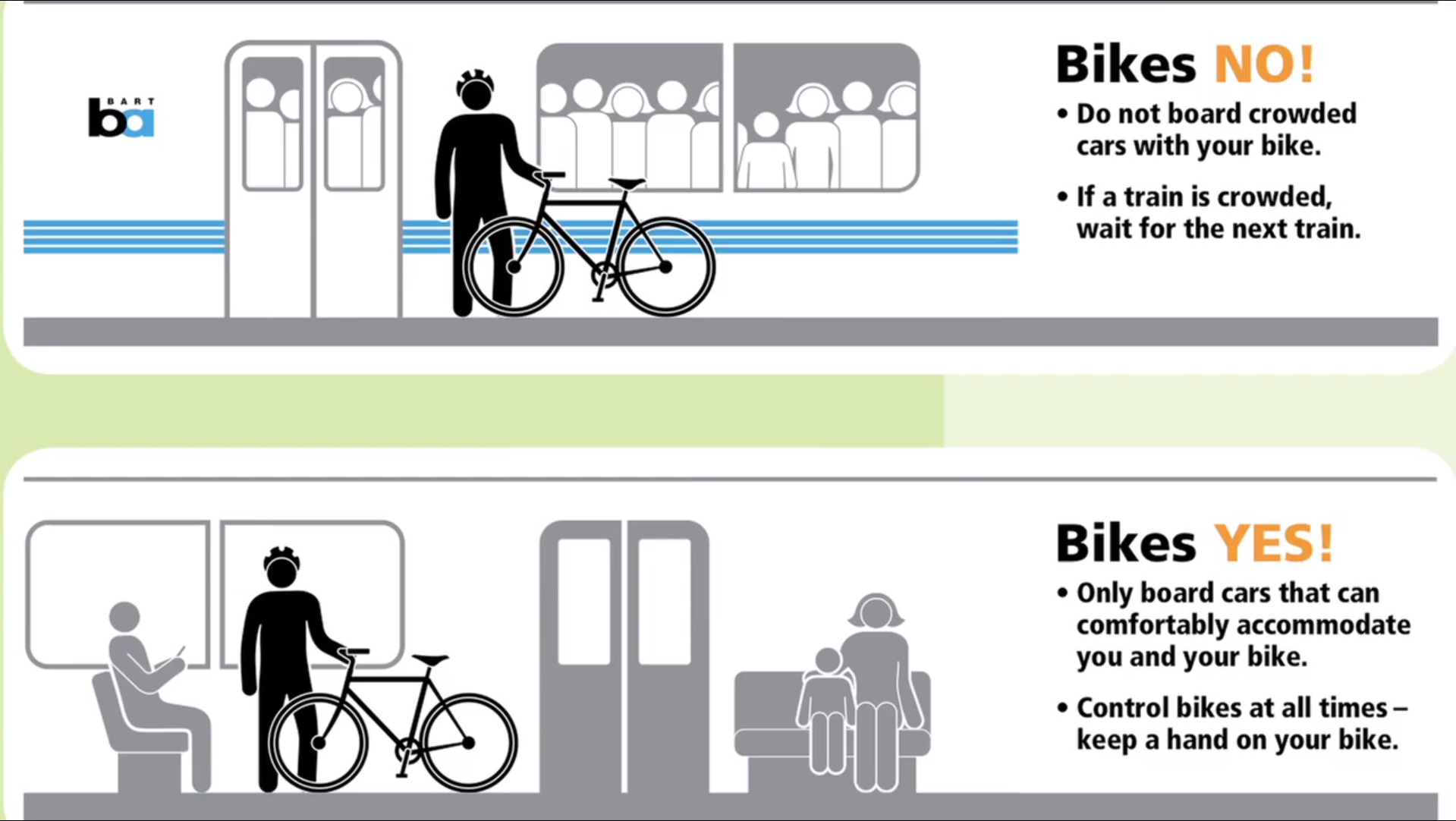 Never board with your bike on any crowded car. Use your good judgement to determine if you and your bike can fit comfortably and safely. If not, find a less crowded car or wait for the next train.
Keep aisles and doorways clear for other passengers. Use the "bike space" on each car if possible, and stack bikes next to each other to conserve space.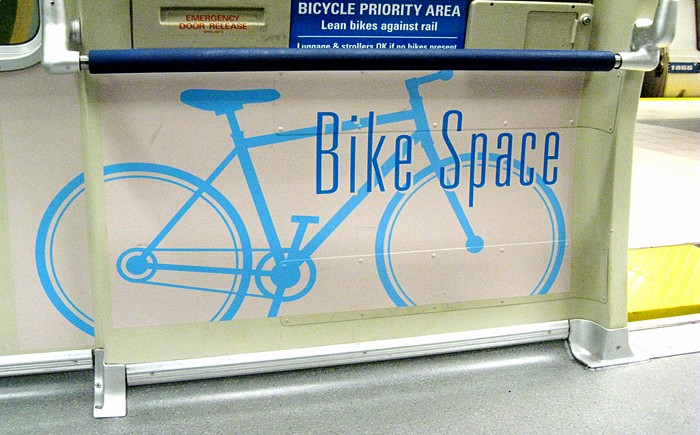 Yield space to pregnant, disabled, or elderly passengers. Be courteous to and respectful of all your fellow passengers.
Always maintain control of your bike while on board a train.
In case of an evacuation, leave your bicycle on the train and do not let it block aisles or doors.
In addition, bicyclists must only use BART elevators or stairs, not escalators, and always walk their bikes inside a station. When entering or exiting a station use the wide fare gates (orange) to roll your bike through, do not lift your bike over the narrow fare gates (red). A "beginner's guide" for getting your bike on BART and through the stations is available here.
Transbay Bike/Transit Options:
Avoid the Bay Bridge toll and congestion by taking your bike across the bay on transit:
Secure Bike Parking Options:
Sometimes you can't or don't want to take your bike with you on the bus, train, or ferry. Make sure your bike is still there for your commute home at the end of the day with these parking tips:
Sign up for a BikeLink card to get access to all the secure bike lockers and bike rooms all around the East Bay for just 3-5¢ per hour! BikeLink offers secure bike rooms at the Ashby and Embarcadero BART stations, valet Bike Stations at Downtown Berkeley, 19th Street, and Fruitvale BART, and standalone lockers which can be found at almost every East Bay BART station. More lockers and rooms will be coming soon to East Bay Amtrak stations, and to BART stations at MacArthur, Concord, El Cerrito, Pleasant Hill, West Oakland, and Civic Center in SF.
If you lock up outside make sure you do so securely. Use a quality U-lock and cable, and follow these instructions.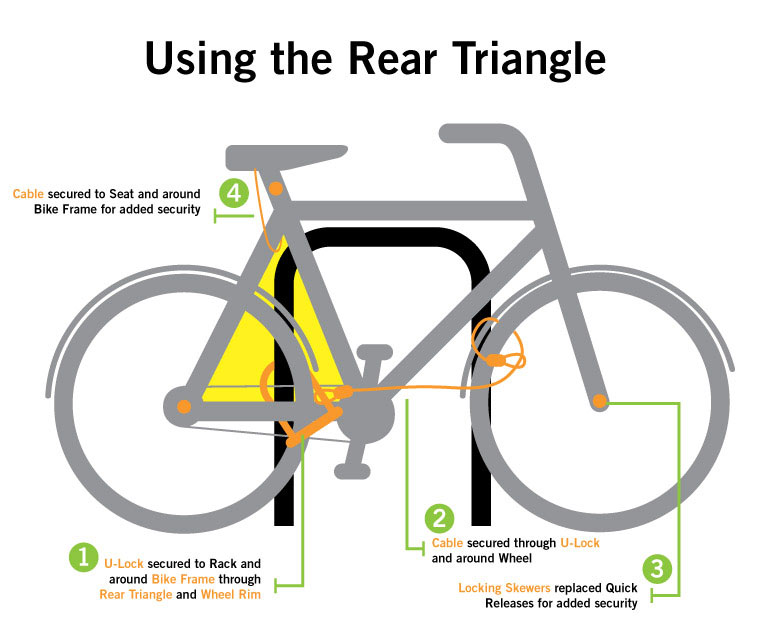 (image from sfbike.org)
New Bike Commuters:
If you have never commuted by bike before you can also lessen the learning curve by:
Want to learn more? Sign up for one of our FREE education and skills classes at BikeEastBay.org/education.