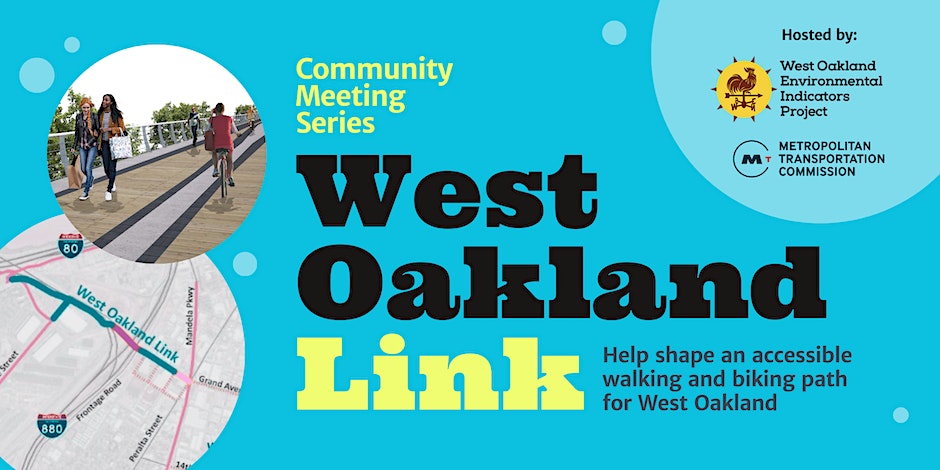 Help shape the West Oakland Link, a new 1.1-mile pedestrian path coming to West Oakland, in this series of community planning sessions.
If you've ever wished for a more walkable, bikeable, accessible West Oakland, than join the West Oakland Environmental Indicators Project and the Metropolitan Transportation Commission to help shape the West Oakland Link, a 1.1-mile pedestrian trail coming to your neighborhood.
The West Oakland Link community planning series is an opportunity for West Oaklanders to shape an important transportation project in the neighborhood. Following a series of introductory design sessions, they're now turning their attention to special topic deep dives, where participants will get to engage directly with project planners, designers and experts. You can attend one or all of the following meetings:
Tues, October 24 • 6-7:30 pm • Online
Streetscape, intersections & traffic safety
Tues, November 7 • 6-7:30 pm • Online
Placemaking, design & history
—
For accessibility accommodations, email Meet Panchal: mpanchal@woeip.org
They'll do their best to accommodate requests emailed in advance of the meeting.