For November, We Bike Book Club is reading the fourth issue of Cyclista Zine: Unfiltered. 
Unfiltered is a collaboration based compilation of stories, rants, poetry, and art of those unfiltered and uncensored
thoughts on mental health and cycling. This issue challenges the notions of whether bikes can help us with the
symptoms of struggling mental health conditions, or whether they can be used as a tool to help us challenge our invisi-
ble struggles.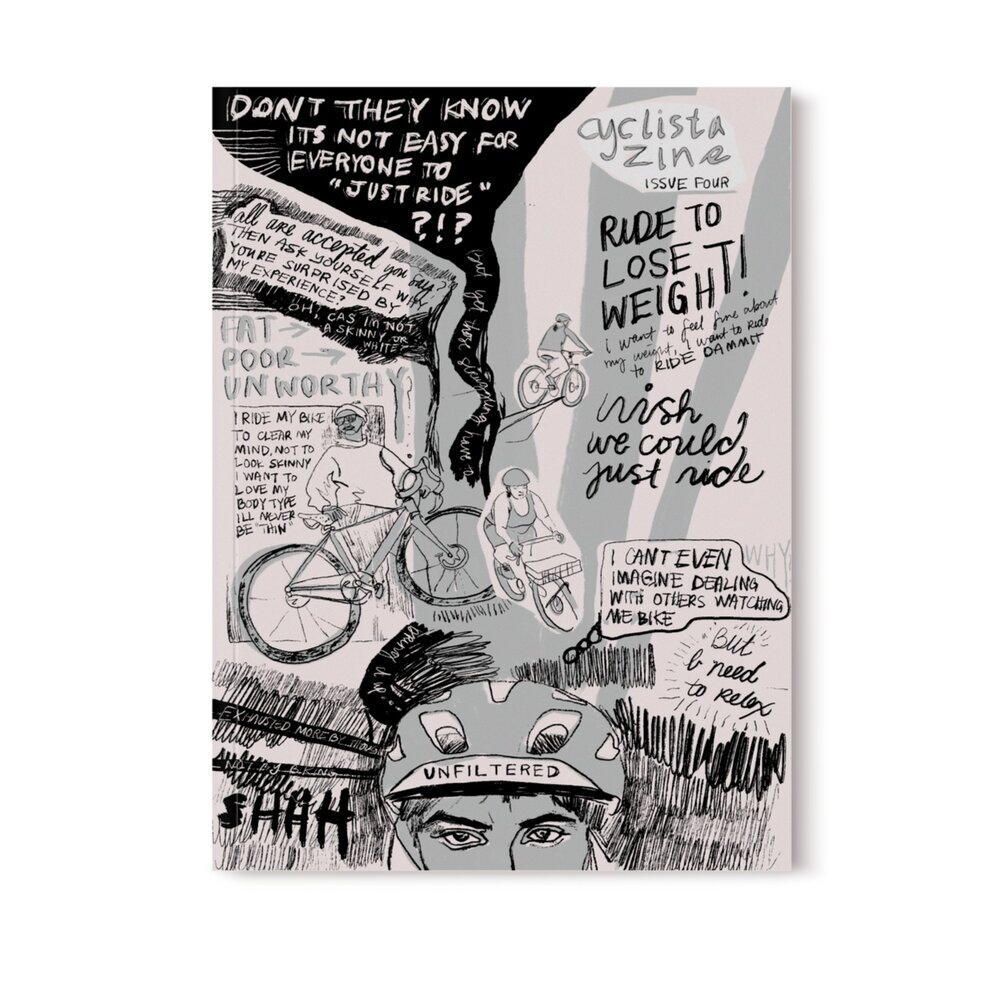 What we know from this issue is that bikes are never a solution for 'fixing' any-thing, but a tool. Safe spaces in cycling also means we also show up and provide mutual aid for each others care.
Pick up a free giveaway copy at the Main Library or Golden Gate Branch.
We Bike Book Club meets on the first Thursday of each month. Co-hosted by Oakland Public Library and Bike East Bay. Register for the Zoom link! Questions? Send us an email. 
When
November 4th, 2021 6:00 PM through 7:30 PM